Naira Marley, born Azeez Adeshina Fashola, is a Nigerian singer and songwriter who rose to prominence in 2018 with his hit single "Issa Goal."
He is known for his unique blend of afrobeat's and hip-hop, and has become one of the most talked-about musicians in Nigeria.
Naira Marley's influence on the Nigerian music scene cannot be ignored, as he has been credited with popularizing the "Zanku" dance and inspiring a new generation of musicians.
In addition to his music, Naira Marley is also known for his controversial comments and legal issues.
II. Early Life
A. Birth and Family Background
Naira Marley was born on May 10, 1994, in Agege, Lagos State, Nigeria. He was born into a Muslim family, and his father, Mr. Fashola, was a chief superintendent of police before his retirement. Naira Marley's mother is a Nigerian who hails from the Edo State in the southern part of Nigeria.
B. Education and early career
Naira Marley attended Porlock Hall, a boarding school in the United Kingdom, where he obtained his General Certificate of Secondary Education (GCSE). He later went on to study Business Law at Crossways College (now Christ the King Sixth Form College) in London.
C. Siblings and family life
Naira Marley has two brothers and a sister. One of his brothers, Babatunde Fashola, is a professional footballer who plays for Crawley Town Football Club in England. Naira Marley is very close to his family and often speaks about them in interviews and on social media. He has also featured his younger brother, known as Shuddy Funds, in one of his music videos.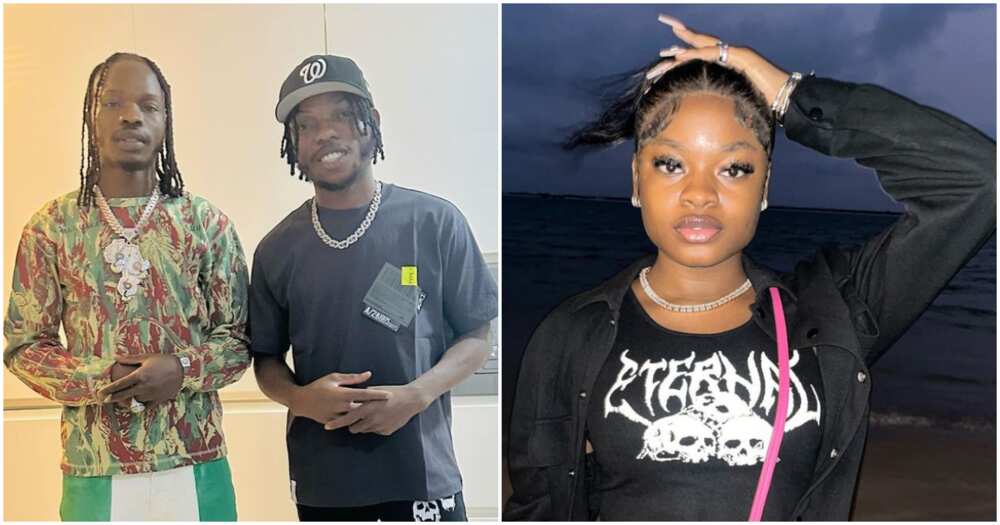 III. Music Career
A. Overview of Naira Marley's music style
Naira Marley's music style is a fusion of afrobeats and hip-hop. He is known for his catchy melodies, repetitive lyrics, and energetic beats. His music often includes slang and phrases from the streets of Lagos, which has helped him connect with a younger audience.
B. Description of his early music career
Naira Marley began his music career in 2014 with the release of his debut single "Marry Juana," which received mixed reviews. He went on to release several other singles over the next few years, including "Praise and Worship," "Drummer Boy," and "Back 2 Work."
C. Breakthrough with "Issa Goal"
Naira Marley's breakthrough came in 2018 with the release of his hit single "Issa Goal" in collaboration with Olamide and Lil Kesh. The song became an instant hit and was adopted as the official anthem of the Nigerian national football team during the 2018 FIFA World Cup. The music video for the song has over 22 million views on YouTube.
D. Success with subsequent releases
Naira Marley has since released several other hit singles, including "Japa," "Am I a Yahoo Boy," and "Soapy." He has also collaborated with other popular Nigerian artists like Zlatan Ibile, Mayorkun, and C Blvck. In 2019, he released his first EP titled "Lord of Lamba," which has been well-received by fans.
E. Controversies surrounding his music
Naira Marley's music has been the subject of several controversies. In 2019, he was arrested by the Economic and Financial Crimes Commission (EFCC) for alleged involvement in cybercrime. He was subsequently released on bail and the case is still ongoing. In addition, his music has been criticized for promoting immorality and vulgar language. Despite these controversies, Naira Marley remains one of the most popular and influential musicians in Nigeria.
IV. Personal Life
A. Relationships and family life
Naira Marley is known to keep his personal life private, but he has been linked with a few women in the past. He has not confirmed any of these relationships publicly, and it is unclear if he is currently in a relationship.
B. Wife and children
Naira Marley is married with four children. He often posts pictures of his family on social media and has mentioned them in interviews. However, he has not revealed the identity of his wife or the names of his children.
C. Legal issues and controversies
Naira Marley has been involved in several legal issues and controversies throughout his career. In addition to his ongoing case with the EFCC, he has been arrested for breaking COVID-19 restrictions in Nigeria and for allegedly organizing a concert in Abuja during the pandemic.
He has also been criticized for his comments on social media, which have been deemed insensitive and controversial by some. Despite these controversies, Naira Marley remains a popular figure in Nigeria and has a large following on social media.
V. Net Worth
A. Explanation of what net worth is
Net worth is the total value of an individual's assets (including cash, investments, real estate, and other valuable items) minus their liabilities (such as debts and loans).
B. Overview of Naira Marley's sources of income
Naira Marley's primary source of income is his music career. He has also earned money from endorsements and brand deals, including a deal with Pepsi Nigeria. In addition, he has investments in real estate and cryptocurrency.
C. Estimation of Naira Marley's net worth
Estimating the net worth of celebrities can be difficult, as it involves analyzing multiple sources of income and assets. According to various online sources, Naira Marley's net worth is estimated to be between $1 million to $2 million. However, these estimates are not confirmed and may vary depending on various factors.
VI. Cars and House
A. Overview of Naira Marley's car collection
Naira Marley is known for his love of luxury cars and has an impressive car collection. He has been spotted driving various expensive cars, including a Bentley, a Porsche, a Lamborghini, and a Range Rover. He also owns a Mercedes-Benz G-Wagon and a Rolls-Royce Ghost.
B. Description of Naira Marley's mansion
Naira Marley owns a mansion in Lekki, Lagos, which is one of the most exclusive neighborhoods in Nigeria. The house is said to be worth over N100 million (approximately $250,000) and features a swimming pool, a cinema room, and a gym. He has shared pictures of the interior of the house on social media, which show a modern and luxurious design. The house is a reflection of Naira Marley's success as a musician and businessman.
VII. Conclusion
A. Summary of Naira Marley's biography
In summary, Naira Marley is a Nigerian musician and songwriter who rose to fame with his unique blend of afrobeat and hip-hop music. He is known for his controversial persona, but also for his catchy and popular songs.
B. Recap of his achievements
Throughout his career, Naira Marley has achieved a number of notable successes, including his breakthrough with the hit song "Issa Goal" and subsequent chart-topping releases. He has also amassed a large following on social media and has become a prominent figure in Nigerian music.
C. Final thoughts on Naira Marley's impact in the music industry and his personal life.
While Naira Marley's personal life has been marked by controversies and legal issues, his impact on the Nigerian music industry cannot be denied. He has pushed boundaries and challenged norms, and his unique style has resonated with many fans. With his success in music, real estate, and cryptocurrency, he is an inspiration to many young Nigerians looking to make their mark in the world.