Nigeria is renowned for its thriving entertainment scene, which has given birth to some of Africa's best musicians, actresses, and artists.
However, many Nigerian celebrities are going beyond the glitz and glamour of show business and using their platform and resources to positively impact their communities and beyond. In this article, we shall discuss some of the Nigerian celebrities who are giving back to society.
1. Folarin Falana (Falz)
Falz, also known as Folarin Falana, is a rapper, actor, and social activist from Nigeria who has become well-known for his conscious music and candor about social concerns. Falz is committed to improving society in addition to providing entertainment. His humanitarian endeavors and social engagement have supported young empowerment, health, and education in Nigeria.
Falz has spoken out against concerns including social justice, corruption, and police brutality in Nigeria. He has utilized his music as a platform to raise awareness of these challenges and has taken part in a variety of initiatives that advocate for change. Falz has also involved in a variety of humanitarian activities, with an emphasis on youth empowerment, health, and education.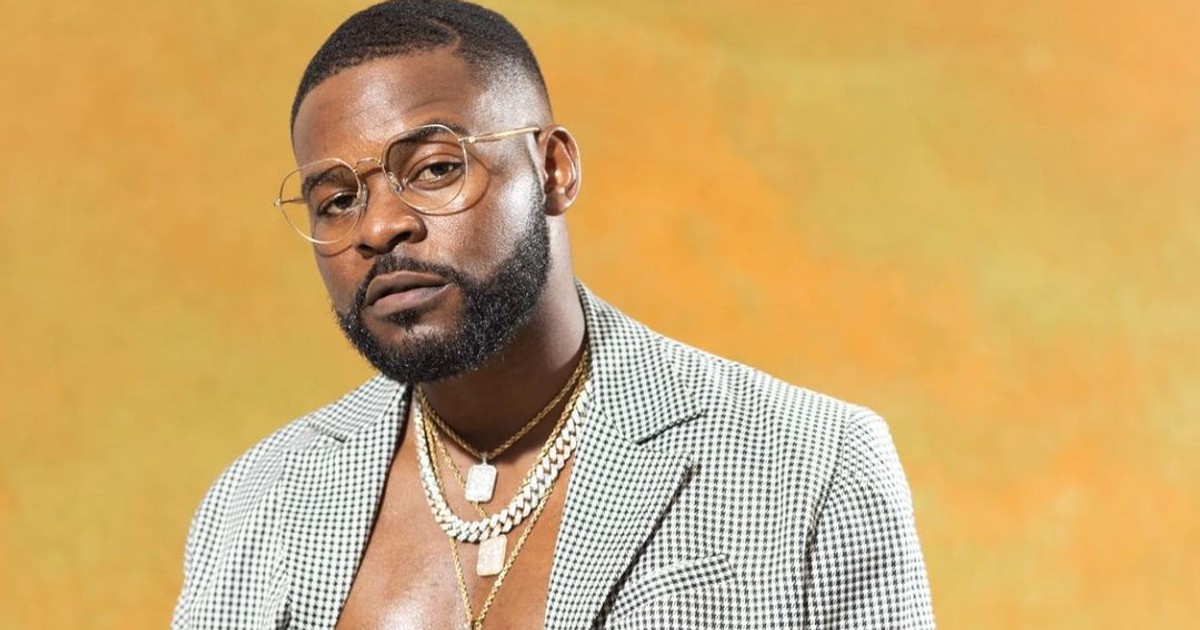 Falz has been able to sponsor a number of activities targeted at these areas through the Falz Foundation. The "Girl's Code" program, which strives to empower and inspire young girls to pursue professions in technology, is one of his most well-known ventures. Girls between the ages of 9 and 17 can take part in the program's free coding workshops, which will provide them the skills they need to succeed in the computer sector.
Falz has also participated in a number of health-related projects, such as the "Art Against Ebola" initiative, which attempted to spread knowledge about the Ebola virus and encourage preventative actions. He has also collaborated with groups like the Nigeria Solidarity Support Fund to help vulnerable areas during the COVID-19 pandemic by donating supplies and other support.
In conclusion, Falz is not only a talented musician but also a civically engaged individual dedicated to having a positive influence on his neighborhood. He has shown how important it is to use one's platform and wealth to bring about social change through his charitable work and social engagement.
2. Oluwatosin Ajibade (Mr Eazi)
Oluwatosin Ajibade, better known by his stage name Mr. Eazi, is a musician and businessman from Nigeria who has been actively promoting African music talent and infrastructure. His charitable endeavors are focused on helping young musicians on the continent because he has been a big supporter of the growth of the African music industry.
The Empawa Africa project, one of Mr. Eazi's major endeavors, was introduced in 2018. The goal of the project is to find and nurture exceptional artists in Africa by offering them guidance, support, and other tools to advance their careers. Through a competitive selection process, the program chooses up-and-coming musicians, giving them seed money to record and promote their music. Since its inception, the project has assisted over 100 up-and-coming musicians from Africa, giving them the resources they need to flourish in the music business.
Mr. Eazi is active in the African Music Fund, which invests in African music talent and infrastructure, in addition to Empawa Africa. The initiative intends to give artists, producers, and other industry participants in Africa financial support so they may make top-notch music and compete internationally. The fund's efforts are also directed at creating the continent's music infrastructure, including recording studios and online music stores.
Mr. Eazi is making a substantial contribution to the transformation of the African music business through his philanthropic activities and initiatives. He is not only creating possibilities for budding musicians by offering assistance and resources, but he is also fostering the expansion of the African music industry. His work has illustrated the value of supporting local infrastructure and talent to advance economic development and cultural advancement in Africa.
3. Tonto Dikeh
Nigerian actress, singer, and philanthropist Tonto Dikeh is committed to helping poor women and children. She is the creator of the non-profit Tonto Dikeh Foundation, which aims to enhance the lives of women and children in Nigeria.
The Tonto Dikeh Foundation's mission is to assist and support disadvantaged women and children in Nigeria, with a particular emphasis on empowerment, healthcare, and education. Tonto Dikeh has been able to help hundreds of needy families by funding their basic needs through her organization.
The #BackToSchool effort, which offers educational supplies and scholarships to youngsters in need, is one of her most well-known initiatives. The project aims to advance education and give young people the tools they need to realize their full potential. Thousands of students in Nigeria have received assistance from the #BackToSchool project, allowing them to complete their studies and realize their ambitions.
Tonto Dikeh has participated in a number of social projects, including the "Stop The Violence Against Women" campaign, in addition to her charitable work. The campaign aims to promote preventive measures and increase public awareness of gender-based violence in Nigeria.
In conclusion, Tonto Dikeh is a wonderful Nigerian celebrity who is making a difference in society by utilizing her platform and resources. She is helping underprivileged women and children, supporting education, and enabling young people to realize their full potential through her foundation and social activities. Her work serves as a testament to the significance of leveraging one's power to bring about social change.
4. Genevieve Nnaji
Famous Nigerian actress, producer, and director Genevieve Nnaji is widely recognized for her philanthropic activities and support of children's rights and education. Her work as a UNICEF Goodwill Ambassador, in which she utilizes her position to spread the word about the importance of education and the imperative of protecting children's rights, has garnered her acclaim on a worldwide scale.
Genevieve Nnaji has been in the forefront of promoting children's rights and education in Nigeria as a UNICEF Goodwill Ambassador. She has taken part in a variety of initiatives and programs that increase access to education and support child protection. She has also been vocal about the devastation that poverty, war, and violence inflict to children's lives.
Genevieve Nnaji founded the Lionheart Film Academy, which offers instruction and guidance to young Nigerian filmmakers, in addition to her advocacy work. In order to help the Nigerian film industry expand and flourish, the academy equips prospective filmmakers with the tools and resources they need to be successful. Genevieve Nnaji has been able to encourage young people to pursue their goals through the academy, which has helped the Nigerian film industry expand.
Using one's platform and resources to bring about constructive social change is important, as Genevieve Nnaji's charitable endeavors and advocacy work have shown. She has been able to support the growth of education, child welfare, and the film industry in Nigeria through her work as a UNICEF Goodwill Ambassador and the Lionheart Film Academy. Her work serves as both an example of the impact people can have when they utilize their influence for the greater good and an inspiration to many.
5. Peter and Paul Okoye (P-Square)
Nigerian artists and philanthropists Peter and Paul Okoye, popularly known as P-Square, are devoted to giving back to society. They are the developers of the P-Square Foundation, a charity with a purpose to enhance healthcare and education in disadvantaged parts of Nigeria.
The P-Square Foundation is devoted to expanding access to healthcare and education in Nigeria, particularly in isolated areas with minimal resources. Peter and Paul Okoye have supported hundreds of children and families in need by offering scholarships, educational supplies, and medical treatment via their foundation. To deliver free medical treatment to underprivileged places, they also organise health fairs and medical missions.
Peter and Paul Okoye have worked with a number of charities and organizations in addition to the P-Square Foundation. In order to encourage social transformation and human rights in Africa, they collaborated with the Nelson Mandela Foundation. Additionally, they have collaborated with the UN to support humanitarian initiatives like the fight against malaria.
Peter and Paul Okoye have shown the value of using one's riches and influence to have a positive social impact through their charitable work. Their work with the P-Square Foundation and other philanthropies and organizations has expanded access to healthcare and education, spurred social change, and empowered people in Nigeria and abroad. Many individuals find inspiration in their career, and it serves as a reminder that even tiny acts may have a tremendous influence on people's lives.